Northern Counties Health Care is pleased to welcome a new Doctor and a new Dentist to their practices in Hardwick. Dr. Pamela Martin, DMD is caring for patients at the Northern Counties Dental Center located at 151 North Main Street in Hardwick. Dr. Chloe Tartaglia, MD is caring for patients at the Hardwick Area Health Center located at 4 Slapp Hill Road in Hardwick.
"Dr. Martin and Dr. Tartaglia have both jumped right in as new members of our team," said Chris Towne, Chief Strategy Officer for Northern Counties. "They are increasing access for dental and primary care in the Hardwick area, and patients will benefit greatly from their skill, experience, and compassionate care."
Dr. Pamela Martin, DMD
Dr. Martin earned her Bachelor of Science degree at Florida State University in Tallahassee. She earned her Doctor of Medicine in Dentistry at University of Florida in Gainesville. While there, she was recognized with the L.D. Pankey Scholarship Award for Professional Excellence in Prosthodontics and Periodontology. Prosthodontics is the specialty of repairing natural teeth and replacing missing teeth and periodontics focuses specifically on the supporting structure of teeth and the diseases that affect them.
Dr. Martin has 14 years of clinical experience, including nine years in Community Health Centers.
"Working in Community Health Centers has been the highlight of my career," said Dr. Martin. "I am thrilled to now be a part of Northern Counties Health Care, where dental is integrated and part of a whole-person approach to care. It's my professional goal to increase access to dental care for the people of the Northeast Kingdom."
Dr. Martin is currently seeing existing patients at Northern Counties Dental Center, and is expected to start accepting new patients later this fall. Inquiries about receiving care from Dr. Martin can be made by calling the dental center at (802) 472-2260.
Dr. Chloe Tartaglia, MD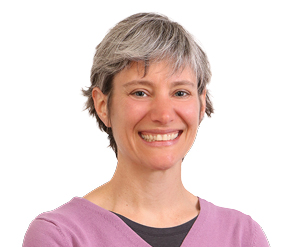 Dr. Tartaglia is Board Certified in Family Medicine. She received her Bachelor of Arts from Naropa University, her Doctor of Medicine from Medical College of Wisconsin, and served her residency with the University of Hawaii on Oahu.
Prior to her medical training, Dr. Tartaglia worked as a birth doula, a death doula, and as a yoga and meditation instructor. She is returning to full-spectrum primary care after seven years of practicing geriatrics and end of life Care.
"My experiences have brought into sharp focus the importance of providing nurturing support for patients, their families, and their care providers," said Dr. Tartaglia. "I take a person-centered approach and I encourage patients and their families to collaboratively engage in their health and well-being. I am excited to be part of the Hardwick team, where this approach is at the core of their work."
Dr. Tartaglia is currently accepting new patients. Appointments can be made by calling the Hardwick Area Health Center at (802) 472-3300.